Display Cover Information
| | |
| --- | --- |
| Ship Name: | JOHN RODGERS - DD 983 |
| Period: | 1979-1998 |
| URL: | Click Here |
HMCS Bob Cramer, St Paul MN
HMCS stands for Senior Hospital Medical Corpsman.

This cover was issued on the date of Commissioning.

I recently got a second copy of this cover that has the article from the Navy Times that I have included here as Picture 2. I'm adding this second cover in with the first.
Favorite: No
Needs Research: No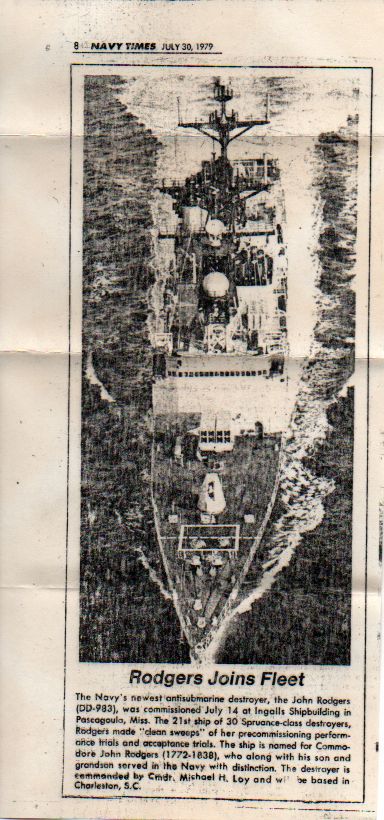 Copyright ©2023 Ships.auld.us - All Rights Reserved